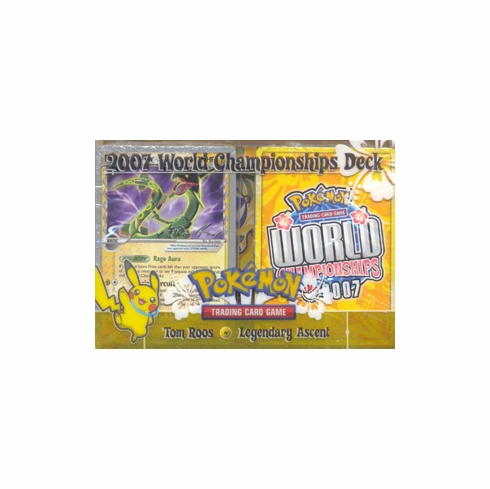 2007 Pokemon World Champ Legendary Ascent Deck played by Tom Roos
Free Shipping on this item
Each 2007 Pokemon Legendary Ascent World Championships Deck contains 60 cards and a booklet.

Tom Roos scored the win in the finals of the 2007 Pokemon World Championship Masters Division with this strategy-filled deck! Rayquaza EX was feared the entire tournament due to its powerful attacks and high HP. Special Circuit and Sky-high Claws were dangerous right from the start, becoming even more efficient if Rayquaza EX ever fell behind!

Cards appear in this deck multiple times to create a playable deck straight out of the box. Each "Legendary Ascent" World Championships Deck contains the exact same cards. Each player must have a 60-card deck of Pokemon cards to play. Recommended for players ages 10 and up.